Electro Therapy Units
Great style direct from the makers. Enduring design and fine workmanship are inextricable. With Opton Medical, you have countless options in your reach, so you can be sure you're more than pleased with the purchase.
SHOP NOW!
Tables & Couches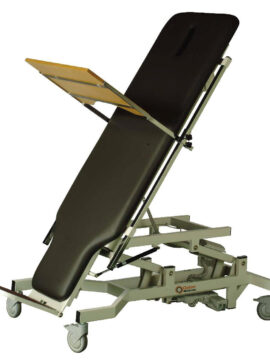 Rs.

48,000.00
TILT TABLE ELECTRIC HI LOW :-
Opton Medicals Tilt Table is equipped with two motors, one for tilting the table and the other for adjusting the height for effortless patient transfer. This treatment table has multiple color options from which to choose.
Opton Medicals Tilt Table is designed for adaptation exercises from standing to laying and includes an Activity Tray. Also it allows for neuromotor revalidation in the standing, upright position. It includes an emergency release lever to lower the table in the event of power failure. It includes heavy duty locking casters.
Rs.

15,000.00
We are Leading Manufacturer, Supplier & Exporter of Four Channel TENS. Digitens 104 is and advanced micro controller based four channel tens from HMS R & D. Unique design with manual and 20 pre programs. Used for both fitness and therapeutic purpose. Soft touch keys for selection of programs. Built in battery with 10 hrs backup. Indigenous design with international standard.
Model : DIGITENS 104
Operation Mode : Electrical
Usage : Clinical, Hospital, Personal
Hot Deal Of The Weeks
Opton Medical has the weekly promotion, keep up with us and you'll get the best deal to get your loved stuff. Our design reflects the purity of contemporary forms for enduring appeal.
2018/01/07 20:04:20
SHOP NOW
Sale